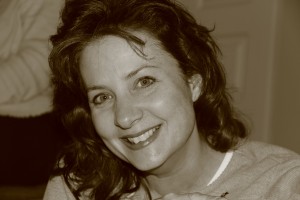 Thanks for visiting my site! I'm honored. Let me tell you a little bit about me.  If I define myself by family relationships, I'm fortunate to be married to Alan, a gentle-natured, hard-working man with a lot of common sense.  I am the mother of two boys, one by birth and one by adoption. My oldest, Mitchell, is a special education teacher in a neighboring state where he will probably stay. Thank goodness it's only a 4-hour drive away. My baby, Isaac, is in middle school at the school where I teach, so we get to spend our days on the same campus together.
My dad is an important part of my life. He usually comes over for pizza on Friday nights. My amazing mother died way too soon in 2012 from frontotemporal dementia. I'm slowly, painfully getting used to the idea that I won't see her again on this earth. I have one younger sister and two young adult nieces who live nearby. My mom was born into a large Amish family (turned Mennonite when my mom was a toddler). Her mother didn't know much about birth control, so I have been happily surrounded by scads of aunts (6), uncles (7), and over 50 first cousins on my mom's side my whole life.
During the school year I spend most of my days serving as a full-time English teacher and Academic Support Coordinator in small private middle and high school in the Pacific Northwest. I have over 20 years of teaching experience and have taught language arts/English to 6th graders and all high school grades through the years. As Academic Support Coordinator, I coordinate special education support, one-on-one or small group tutoring, test preparation and accommodations, writing help, and a lot of parental support. I have a Bachelor of Science degree in Education from Western Oregon State College and a Master of Arts in Teaching degree and reading endorsement from Western Oregon University (same place–name changed).
My other occupation is as a fledgling author. My first book, When Sparrows Fall, was published by Leap Books in June of 2015. Two more are in the works. Besides writing for fun, I love hiking outdoors, reading, and watching movies. For exercise when I can't go hiking (which is about 9 months out of the year), I watch movies on Netflix while on the treadmill. That's the only way I can stand it. Otherwise, I'm bored out of my mind. I also weirdly like cleaning and organizing. Cooking is fun when I don't feel rushed.
Faith is a significant part of my life and shapes who I am more than my family, job, or hobbies. God claimed my heart and soul in my teen years and won't let me go, despite my many questions, doubts, and even some anger in the midst of darker times of my life. I try not to define or limit God. I just want to love my Creator and find joy in that. I like how Jesus treated the woman at the well in John 4 in the New Testament, so I've decided that is who I want to follow. He's my Emmanuel–God with me.
Again, thanks for stopping by!
Diana Blackstone
Diana Blackstone is a participant in the Amazon Services LLC Associates Program, an affiliate advertising program designed to provide a means for sites to earn advertising fees by advertising and linking to amazon.com.
[contact-form][contact-field label='Name' type='name' required='1'/][contact-field label='Email' type='email' required='1'/][contact-field label='Website' type='url'/][contact-field label='Comment' type='textarea' required='1'/][/contact-form]